NiKoMaKi Notice: PS4 Theme "Binary Code" - Update
If you have downloaded the PS4 Dynamic Theme "Binary Code" (found here ) prior to the 1st of February 2019, please update this theme.
The newest version (version 2.0) fixes an error that caused the theme to crash randomly.

To update the theme, go to Settings > Themes in the Playstation dashboard. Then choose the Binary Code theme, press options, and choose delete. Afterwards, it will be possible to download the theme again from the same location.
NiKoMaKi Game Bundle Release - "Bread & Butter" for Playstation 4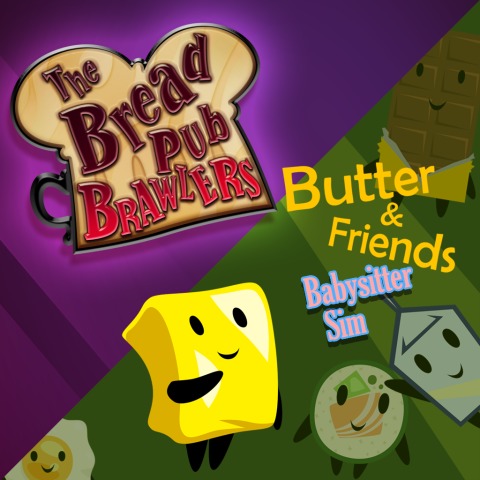 Out now on Playstation 4 for NA regions.
Get "Butter & Friends: Babysitter Sim" and "The Bread Pub Brawlers" together!
Buy it Now on the Playstation Store.
Talk about the games on the official message boards... (found here)


NiKoMaKi Game Release - "Butter & Friends: Babysitter Sim" for Playstation 4


Out now on Playstation 4 for both NA and EU regions.
Buy it Now on the Playstation Store.
Talk about the game on the official message board... (found here)


NiKoMaKi OST Release: The Bread Pub Brawlers

If you have gotten into "The Bread Pub Brawlers" music, and wish to be able to play it somewhere outside of the game - well this is for you!
Please Click Here to download a zip containing all 3 tracks found in the game. Enjoy!

NiKoMaKi Game Release - "The Bread Pub Brawlers" for Playstation 4


Out now on Playstation 4 for NA regions.
Buy it Now on the Playstation Store.
Talk about the game on the official message board... (found here)