NiKoMaKi Announcement: The "Social Freaks - Beta" Has Ended
The "Social Freaks" Beta for PS4 is now over. Many thanks to all those who participated!

Please note the "Social Freaks" forum will also be removed soon.
NiKoMaKi Announcement: PS4 Themes & Avatars Have Ended
As of mid November, 2019, submissions of Themes and Avatars to Sony for release on their Playstation 4 game console have ended.
New policies have gone into effect in Sony Interactive Entertainment America and with it the submission of themes and avatars (especially non-game related) are no longer allowed. This now matches all other region's policies (as Sony Europe never even allowed for such sales on PS4, as some may know).

NiKo MaKi appreciates all the support showed for their themes and avatars over the years released on PS4, as well as those on past game consoles. And to clarify, whatever themes that have been released are still up for sale on PS4, so please consider purchasing them.

Although in some ways the news is sad, it was expected at some point and will now allow NiKo MaKi to focus solely on game creation. As such, please look forward to our future game releases and join our message boards (found here) to help support and share in their development!
NiKoMaKi Notice: PS4 Theme "Binary Code" - Update
If you have downloaded the PS4 Dynamic Theme "Binary Code" (found here ) prior to the 1st of February 2019, please update this theme.
The newest version (version 2.0) fixes an error that caused the theme to crash randomly.

To update the theme, go to Settings > Themes in the Playstation dashboard. Then choose the Binary Code theme, press options, and choose delete. Afterwards, it will be possible to download the theme again from the same location.
NiKoMaKi Game Bundle Release - "Bread & Butter" for Playstation 4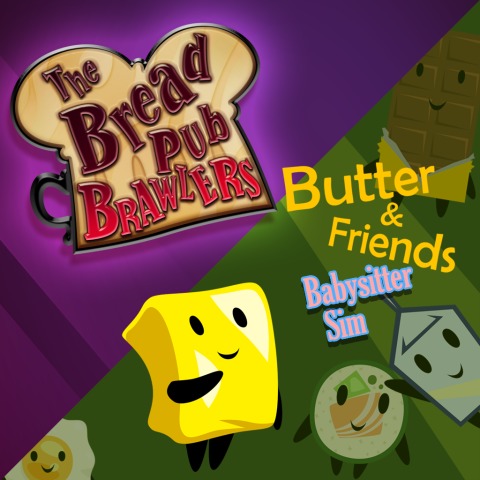 Out now on Playstation 4 for NA regions.
Get "Butter & Friends: Babysitter Sim" and "The Bread Pub Brawlers" together!
Buy it Now on the Playstation Store.
Talk about the games on the official message boards... (found here)


NiKoMaKi Game Release - "Butter & Friends: Babysitter Sim" for Playstation 4


Out now on Playstation 4 for both NA and EU regions.
Buy it Now on the Playstation Store.
Talk about the game on the official message board... (found here)


NiKoMaKi OST Release: The Bread Pub Brawlers

If you have gotten into "The Bread Pub Brawlers" music, and wish to be able to play it somewhere outside of the game - well this is for you!
Please Click Here to download a zip containing all 3 tracks found in the game. Enjoy!

NiKoMaKi Game Release - "The Bread Pub Brawlers" for Playstation 4


Out now on Playstation 4 for NA regions.
Buy it Now on the Playstation Store.
Talk about the game on the official message board... (found here)